CERA rolls out essCert to Argentine Exporters & Forwarders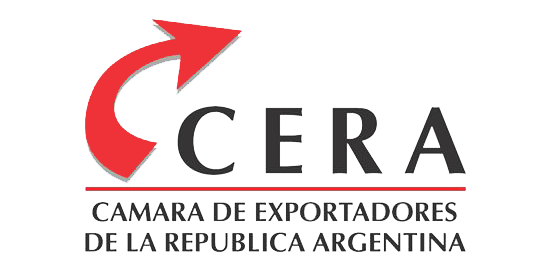 CERA, The Argentine Chamber of Exporters, is rolling out essCert electronic Certificates of Origin (eCOs) across its entire Exporter & Forwarder member base.
The Argentine Chamber, which is currently live with the essCert solution, is the first ever Chamber in the South American country to provide  electronic COs to Exporter & Forwarders.
CERA members, in their entirety, are now able to electronically apply for and submit COs and supporting documentation directly to the Chamber, who then digitally review, stamp and return to their Exporter & Forwarder members.
"We are targeting 100% paperless certification for our members and non-members in 2019, whereby all Argentine CO applications, reviews and approvals will be handled online, enabling us to streamline and digitize certification processes while providing an efficient, value-add service to users," said Mr. Sergio Giordano, General Manager at CERA.
CERA is part of a network of over 200 essCert Chambers of Commerce issuing eCOs out of 12 export countries for imports into 203 countries.  
Register for electronic Certificates of Origin.
 
---
CERA pone a disposición essCert para los exportadores y forwarders argentinos
La Cámara de Exportadores de la República Argentina (CERA) pone a disposición los certificados de origen electrónicos (eCOs) essCert para todos sus socios.
La CERA, que ya cuenta con la solución essCert, es la primera cámara en América Latina en proveer eCOs a exportadores y forwarders.
Todos los socios de la CERA podrán realizar solicitudes y presentar certificados de origen y documentación complementaria directamente a la Cámara, que luego los revisará, sellará y devolverá a sus socios.
"La CERA apunta a lograr una certificación 100% sin papeles para todos sus socios y no socios para el año 2019. De esta manera, logrará que todas las solicitudes argentinas de certificados de origen, revisiones y autorizaciones se manejen online, permitiendo digitalizar los procesos de certificación y ofrecer un servicio eficiente y de valor agregado", dijo Sergio Giordano, Gerente de Visaciones Comerciales de la CERA.
CERA es parte de una red de más de 200 Cámaras de Comercio essCert que emiten eCOs desde 12 países exportadores hacia 203 países importadores.
Share this article: