How it Works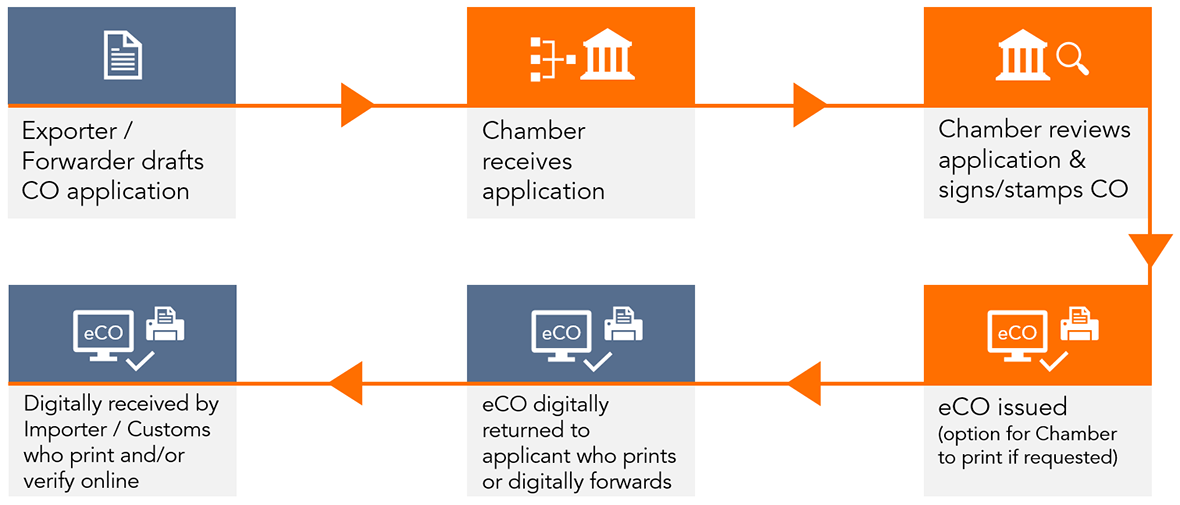 ---
Where to eCertify
Exporters & Freight Forwarders can register at any of the essCert Chambers of Commerce or Certification Bodies here.​​​​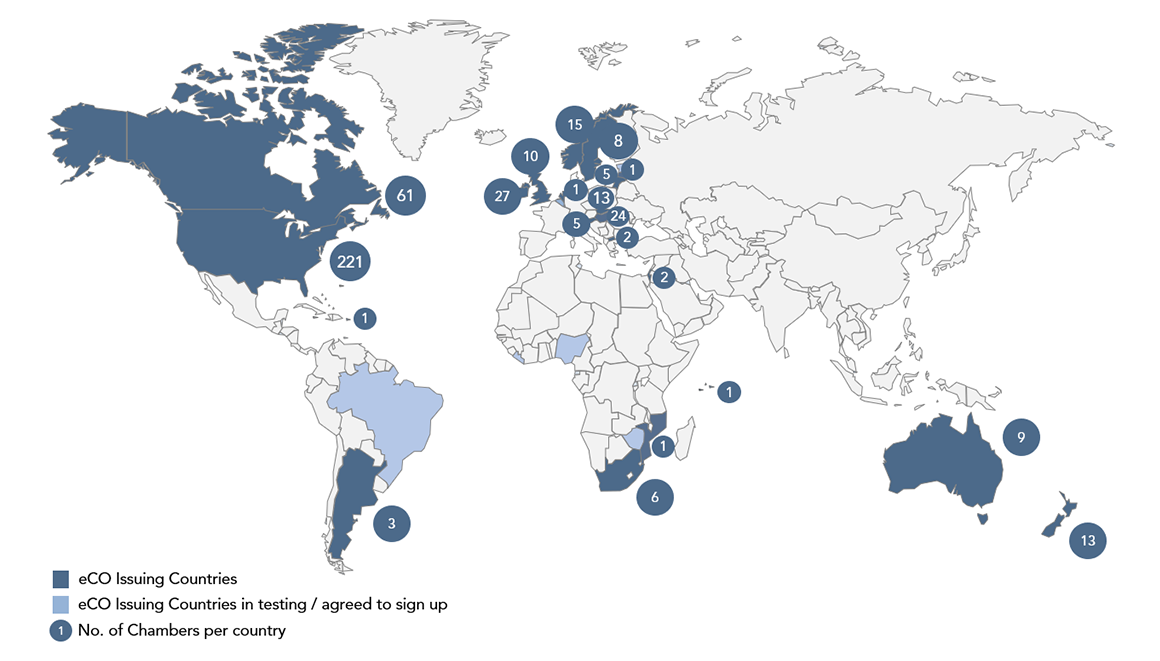 ---
Exporters & Forwarders Apply & Submit
There are a number of ways for Exporters or Freight Forwarders to create and submit a Certificate of Origin application for certification:
Web Submit: Draft CoO in essCert or upload PDF CoO and supporting docs as PDF & submit via essCert web-interface & collect back via Web App
 
API Submit: Draft CoO in ERP, TMS, DocPrep, GTM solutions and submit with supporting PDFs via essCert API & collect back via API
 
PDF Submit:  Draft CoO in ERP or DocPrep solution, submit PDF CoO and supporting PDFs via email & collect back via email
 
---
Certifiers Manage Applications via the essCert Web Interface
Chambers of Commerce and other Certifying Bodies manage applications as follows:
Payments managed by Credit Card, On Account or Invoice, option to interface to CRM & Billing systems
Accept / reject applications via web-interface
Single-Click stamp/certify or complete control over positioning, size, colour, font of signatures + stamps
 
---
Collecting Certified Docs
Exporters & Forwarders can collect certified documents by requesting:
Digital Return, or
 
Print+Post, or
 
Print+Collect
 
Note: options available may vary depending on the Chamber of Commerce / Certifying Body, certificate type, and local regulations.
 
---
Printing or Forwarding
Applicants who use Digital Return will receive signed/stamped certified documents.
 
---
---
Adoption Timeline
Chambers of Commerce or other Certifying Bodies adopting essCert Express with a standard CO template can be setup and start testing within a few days.
---
Security
Key essCert 4.0 Security Features include:
Data encryption in transit and at rest
 
Optional 2FA using TOTP to strengthen access controls
 
SAML single-sign-on to ease, secure access and align with corporate-wide security policies
 
Annual third-party security audits
 
---