South America embraces TradeCert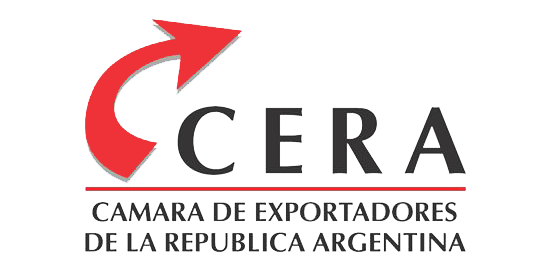 The Argentine Chamber of Exporters (CERA) has signed up to essDOCS Certification solution – TradeCert – becoming the first South American Chamber to adopt essDOCS electronic Certificates of Origin (eCOs).
CERA is expected go live with eCOs in February 2018, enabling its exporter and freight forwarder members to apply for electronic Certificates of Origin online via the secure TradeCert platform. CERA will be able to review applications as well as electronically sign, stamp and return eCOs to the applicant.  
TradeCert will also assist CERA with all invoicing and billing relating to eCOs.
TradeCert digitizes the eCO issuance process providing significant time-savings to exporters, forwarders and CERA. 
The addition of Argentina means that essDOCS Certification customers will now be able to apply for eCOs in 14 export countries. The others include: Australia, Canada, Ireland, New Zealand, Norway, Slovenia, Sweden, South Africa, UK, USA, Netherlands (as of February 2018), plus Belgium and Luxembourg via upcoming interface with DigiChambers.
Request a TradeCert electronic Certificate of Origin Demo
---
América del Sur adopta TradeCert
La Cámara Argentina de Exportadores (CERA) se ha inscrito en la solución de Certificación essDOCS - TradeCert - convirtiéndose en la primera Cámara Sudamericana que adopta los Certificados de Origen electrónicos (eCO) de essDOCS. 
 
Se espera que CERA empiece con eCOs en febrero de 2018, permitiendo a sus miembros exportadores y transportistas solicitar certificados de origen electrónicos directamente a través de la plataforma TradeCert. TradeCert digitaliza el proceso de emisión de eCO brindando importantes ahorros de tiempo a exportadores, transportistas y CERA.
 
La incorporación de Argentina significa que los usuarios de la Certificación essDOCS podrán solicitar eCO en 14 países de exportación: Australia, Canadá, Irlanda, Nueva Zelanda, Noruega, Eslovenia, Suecia, Sudáfrica, Reino Unido, EE. UU., Países Bajos, además de Bélgica y Luxemburgo incluidos a través de interfaz con DigiChambers.
 
Solicite una demostración de TradeCert
Share this article: