essDOCS opens Americas Headquarters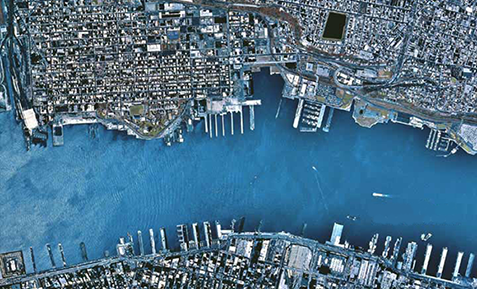 US East Coast office to serve customers in the Americas; set to advance company's wider global eDoc adoption strategy
Valletta, Malta, 12 September 2014: essDOCS, the leading provider of shipping & trade eDocs solutions, announced today its expansion to the US with the opening of a regional Americas headquarters in Hoboken, New Jersey.
The US office enhances essDOCS' ability to manage and support its customers across the entire Americas region, while also acting as a sales hub for expansion of the company's cornerstone offering, CargoDocs™.
essDOCS CEO Alexander Goulandris said: "The opening of our new Americas headquarters marks another step in our commitment to provide regional support for our customers.  With the addition of the greater New York Area to our existing locations in Singapore, Athens and London, we are better equipped to provide the 24/7 response required by the global shipping and trade industry."
The office will be managed by essDOCS' newly-appointed VP Americas, Marisa Martin, who will spearhead the company's support for existing customers and expansion across the Americas.
Marisa began her career in the maritime industry in Valparaiso, Chile working with KPI Bridge Oil LTD as a Bunker Broker and Trader. During this time she worked to expand the marine fuel supply market as well as service international customers within the greater continent, later relocating to New York in order to better manage her client base. She brings with her a wealth of industry expertise and a unique perspective on the Americas market, having worked in both North & South America serving customers across the wider region.
Contact details for the US office are as follows:
essDOCS Americas Ltd.
50 Harrison Street
Suite PH 439
Hoboken, NJ 07030
USA
T: +1 202 361 7863
E: americas@essdocs.com
- ENDS -
About essDOCS
essDOCS propels paperless trade by offering a complete range of Global Trade Execution (GTE) & electronic Trade Finance (eTF) solutions, automating and accelerating documentation processes relating to operations, finance and compliance of physical cargo movements. With a proven track record across all shipping modes, essDOCS' unifying solution - CargoDocs™ - is currently trusted by over 1,750 customers: from half of the Fortune Global 10 Companies to innovative SMEs across 63 countries.
essDOCS Americas Enquiries 
Marisa McGuire Martin, VP Americas
T: +1 202 361 7863
E: marisa.martin@essdocs.com
Media Contact
Nicholas Demetriou, VP Marketing
T: +210 724 5960
E: nicholas.demetriou@essdocs.com
 
Share this article: